Month: August, 2017
August 29th, 2017 release
upgrade to Version 3.6 from the following links
Newly added features for Version 3.6 include:
1. Feature enhancements
1.1 Coil spring stroke and initial deflection simulation is now available for Mold EX-Press for Press Dies
1.2 Nitrogen Gas Springs are now available in Mold EX-Press for Press Dies
1.3 DXF format in AutoCAD2000 is now supported
2. CAD integration
2.1 String and Integer properties have been added to the 'non-related' tab of the NX custom property list
2.2 Correction of non-NX assembly listings on BOM
2.3 Addition of links with CATIA V5R22~R24
3. Bug fixes for dimensions & solids etc.
---
1.1 Coil spring stroke and initial deflection simulation have been added to Mold EX-Press for Press Dies
This allows (i) free length; (ii) stroke; and (iii) initial deflection to be displayed in the model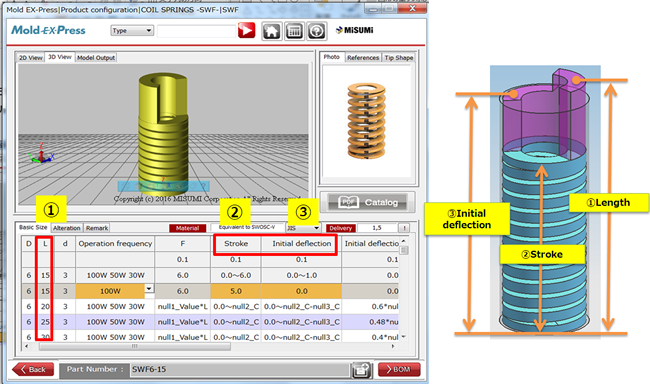 1.2 Nitrogen Gas Springs and related components are now available in Mold EX-Press for Press Dies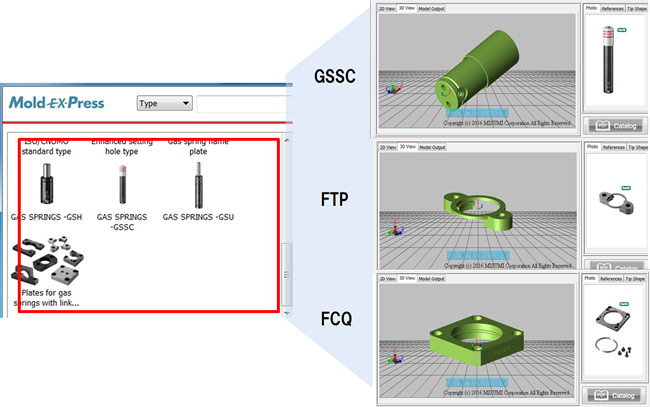 2.1 String and Integer properties have been added to the 'non-related' tab of the NX custom property list