Month: July, 2018
July 31st, 2018 release
An updater to update to Mold EX-Press ver 3.8 has been released.
*After updating, Mold EX-Press will no longer be supported on Windows 7 ServicePack0(SP0) environments.
Microsoft Visual C++ 2015 will be installed (automatic update).

Download the Press Die Ver. 3.8 Update here(487MB)
Download the Plastic Mold Ver. 3.8 Update here(594MB)
The following are the main features added in Version 3.8:
1. New Updater Tool
Includes a new multilingual supported user interface, and updated progress and history display.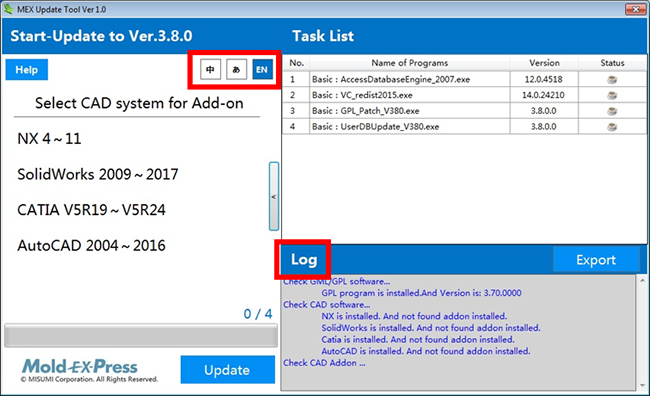 2. Function Expansion
The gas spring stroke display function has been expanded, allowing for display of models in 3 different states.
(1. Stroke S, 2. Initial Deflection, 3. Work Deflection)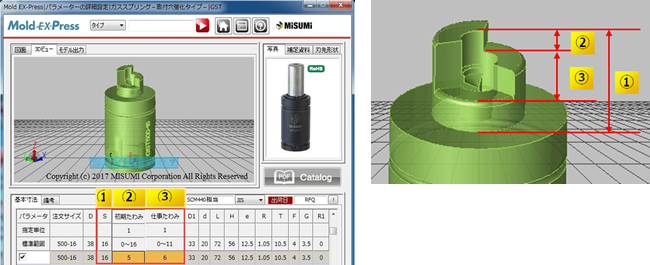 3. New Products Added
38 types of products have been added, including date marked pins, inserts for gas release, swivel eyebolts, and more.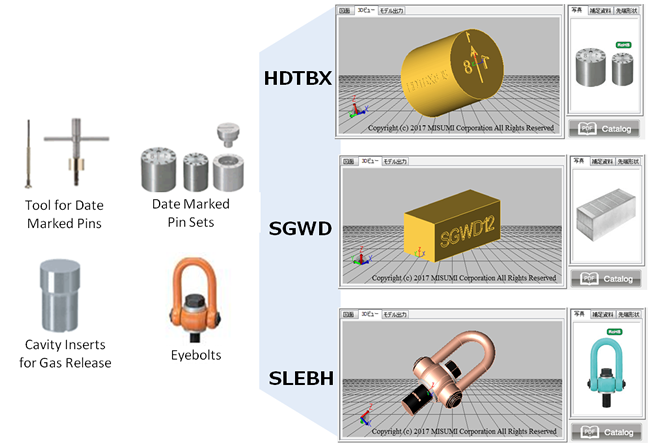 4. Bug Fixes
Corrections on model dimensions and other fixes.
*Update procedures may differ depending upon your version of Mold EX-Press.