【For Ver4】Mold EX-Press Ver.4.2.0 Updater Release
An updater to update to Mold EX-Press Ver.4.2.0 has been released.
! V4.2.0 is the updater only for V4 (Incompatible with V2,V3)
! After updating, Mold EX-Press will no longer be supported on Windows 7 ServicePack0 (SP0) environments.
! Microsoft Visual C++ 2015 will be installed (automatic update).
The following are the main features added in V4.2.0.
1. CAD Models of Hexagon Socket Head Cap Screws improved
Coordinate position and NX substract solid models have been fixed.
 .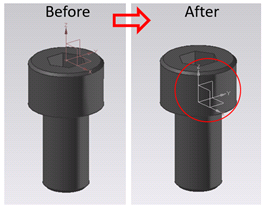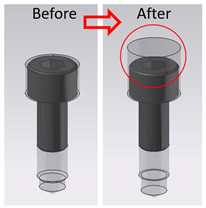 2. Bug Fixes
Corrections on model dimensions and others have been fixed.
This updater is not compatible with V2 and V3.
Please request a free V4 installation DVD, if you are currently using V2 or V3.
Click here for a V4 installation DVD.
July 9th, 2020 release